Disclaimer: As an Amazon Associate I earn from qualifying purchases.
One of my favorite activities to do is looking for the best disc golf gifts that I can find online. I made this list of my favorite gifts that should work no matter who you're shipping for.
The only category I didn't include were personalized gifts since it's hard to recommend the right selections for those.
Hopefully, this guide helps you pick out the perfect gift!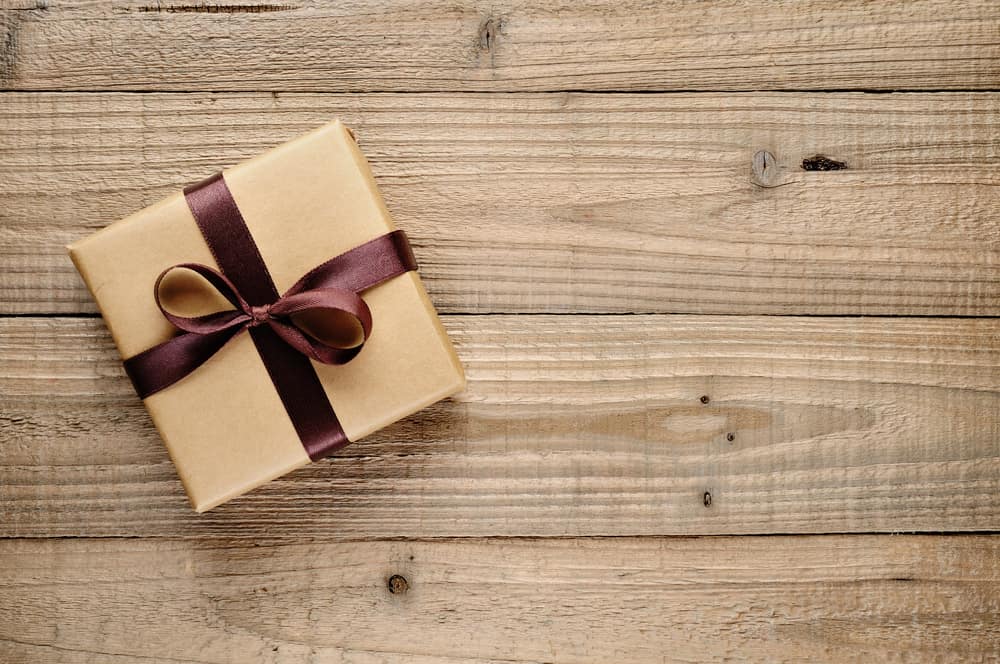 Quick Answer: The best disc golf gifts are:
Rangefinder
Gift Cards
FlighTowel
Bag
Cart
Stool
DiscDice
Ript Revenge
Gift Comparison Table
| Image | Product | Features | Price |
| --- | --- | --- | --- |
| | | An easy and quick way to help measure distance and determine shot selection. | Check Price |
| | | Warm up the right way before your round with the simple FlighTowel. | Check Price |
| | | Get a comfortable bag with plenty of disc space for your entire disc arsenal. | Check Price |
| | | With a cart you'll have more space to carry everything you might need on the course. | Check Price |
| | | Bring your own seat to enjoy while waiting to throw. | Check Price |
| | | A fun and simple dice game that will modify how you play a round of disc golf. | Check Price |
| | | A fun disc golf card game to play with friends and other players around. | Check Price |
| | | Funny t-shirts are always a great gift idea especially those relating to hobbies. | Check Price |
Top 9 Best Disc Golf Gift Ideas
Rangefinders have been around in regular golf for a while now, but just recently have started to make their way over into disc golf. Being able to find the exact distance you need to throw in a matter of seconds is very useful on the course.
The great thing about rangefinders is that even the budget-friendly options have all of the features you could need for a round. Bushnell 850 is the model I use and one of the most common finders that I see when I'm playing. The more expensive models are more durable and have a larger range than we need in disc golf.
Read more about the best disc golf rangefinders here!
A lot of times people don't like buying gift cards as a gift, but it makes a lot of sense for disc golfers. Most players have specific discs that they like throwing, so it's difficult knowing what disc you could buy them.
My favorite place to buy disc golf equipment like discs or bags is at infinitediscs.com. They have pictures of each individual disc on their shelves, and their customer support is great.
Another option is to check with your local disc golf shops and stores and see if they have a gift card or gift certificate option!
The FlighTowel is a microfiber towel that's designed to help disc golfers warm-up before a tournament or casual round. It works by the player holding the handle and then going through as if they're throwing.
It allows you to go through a throwing routine without the worry of accidentally releasing your disc at the wrong time. Players of any skill level can definitely take advantage of the practice that the FlighTowel provides.
It's a great gift that can lead to better scoring rounds, and the towel is so small it will easily fit in any disc golf bag!
Read more about the best disc golf towels here!
A new bag can be a great gift idea whether you're buying it for a newer or more experienced player. Many disc golfers upgrade their bag eventually because it either wears down or they need more room to carry their discs.
One of my favorite bags is this one from Prodigy Discs since it has plenty of room for my discs and other disc golf accessories.
Read more about the best disc golf bags here!
The next step up from carrying around a bag is to get a cart that can be pushed around the course. Disc golf carts are the more expensive option, but a lot of people prefer to use them instead of carrying around a heavy bag all day.
If you're considering gifting someone a cart, just make sure it either comes with a new bag or that their current bag can easily fit on the cart. One of the better options available right now is the EZ Cart that fits most types of disc golf bags.
Read more about the best disc golf carts here!
Stools are a great option, especially for those players who are in a league and play tournament rounds. There can be a lot of standing around and waiting which is when the stool comes in handy.
There aren't many stools designed exclusively for disc golf, but many of the models on the market will work perfectly. I would recommend finding a stool that doesn't take up too much space in a bag or cart.
Instead of a gift that actually helps with performance, you can always consider getting a fun game like DiscDice. These dice are used during a round of disc golf to add some fun and variety while playing!
They turn the round into a fun little game where the dice decide what shot you have to throw or even what type of disc. This is an affordable gift that's easy to carry around and has the potential to turn a boring round into something fun and quirky!
Ript Revenge is another cool game that's designed to be played while out on the course. This is a great gift for someone who usually plays in groups of 2-4.
With this card game, each player tries to play their best disc golf while being sabotaged with cards from other players. Some of the fun card ideas are making your opponent putt with their eyes closed or trade lies with another player!
One of the simplest but fun gifts for disc golfers is a funny or cool looking shirt. There are so many options online that play on common words that all disc golfers now.
My favorite is this shirt about hitting a tree since that's a feeling that anyone who's played disc golf knows very well.
Final Thoughts
Hopefully you enjoyed this list of disc golf gifts and found something to get for your friend or partner! Whether it's for Christmas, for him, or just a gift for a fellow disc golf lover, there's plenty to choose from.