The Innova Eagle is a great fairway driver that players of all skill levels have enjoyed throwing for the last few years. My first time trying out the Eagle was during my second year of playing when my friend gave me a chance to throw it.
Ever since that round, it's been one of my favorite Innova discs and I love the consistency that it gives me on the course.
Since it's a disc I use during most rounds, I wanted to write this review to cover my favorite throws and plastics for the Innova Eagle!
Overview of the Innova Eagle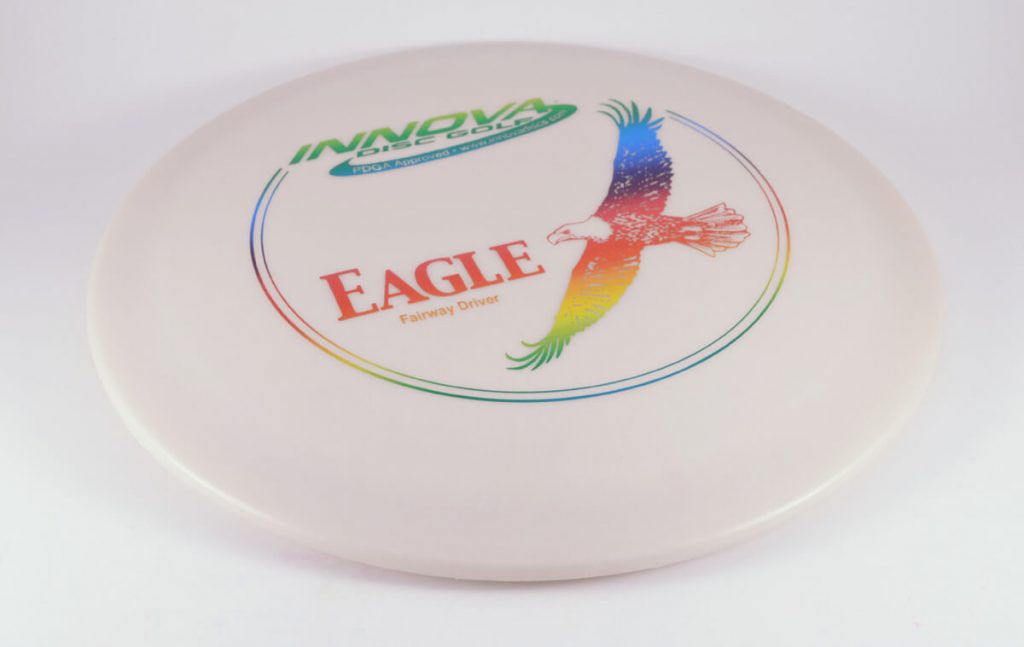 I've seen a lot of my disc golf friends in the past completely skip over fairway drivers and mainly throw distance drivers. Having a reliable disc like the Eagle will help improve your game in a few different ways.
First, the Eagle is a slower speed disc that doesn't require much power to throw it far on the course. The high glide of 4 really helps with the carry of the disc, and it initially surprised me with how far I could throw the Eagle.
It's also slightly overstable and has some natural turn, which really makes it a disc that can be thrown on different holes and even thrown in multiple ways.
Another thing I like is important to mention is the comfort of the Eagle. I'm a player who uses forehand drives frequently, and the Eagle is one of those discs that I find really easy to control and aim for sidearms.
Innova Eagle Specifications
Flight Ratings: 7 Speed, 4 Glide, -1 Turn, 3 Fade
Plastics: Star, Champion, DX
Weight: 150-175g
Stability: Overstable
Fade: Minimum
Primary Use: Fairway
Skill Level: Intermediate

Innova Eagle Features
Plastic Types
You can find this disc golf disc in the following molds; Star Eagle, Champion Eagle, and DX Eagle.
Star – Star plastic is one of the premium Innova plastics that's known for being grippy, durable, and consistent. It has the same durability as the more expensive Champion plastic and will keep its shape in both cold and warm weather.
Champion – The most premium and costly plastic produced by Innova is the Champion mold. It's extremely long-lasting, firm, and overstable. Discs molded in Champion plastic can withstand abuse from trees or rocks while retaining their flight characteristics. Because it is so robust, this material is less flexible and soft.
DX – For Innova, the DX line can be found for almost every one of their disc models and available weights. This is their most affordable plastic and has excellent grip in the majority of conditions. Discs made in DX plastic are much less durable and can become damaged from hitting trees or other obstacles.
Read all about every Innova plastic grade in my complete guide.
Available Weights
The Eagle can be found with a minimum weight of 150 grams and a maximum weight of 175 grams.
Best Throws for the Innova Eagle
For most players, the best throws for the Innova Eagle are:
Headwind – This disc performs well when throwing into a headwind situation. Headwinds are when the direction of the wind is pushing toward you and your disc. This causes the disc to be less stable and usually lifts the disc slightly. When there's a lot of wind, overstable discs are great options since they aren't affected as much during the flight.
Flex – Overstable discs are ideal for throwing flex shots, in which the disc is released at a steep angle and then springs back to normal. This is by far the most popular way for newer players to boost their driving distance, and the high glide and turn of the Eagle makes it a great shot.
Power – Discs for power throws are typically overstable, meaning they will resist turning to the right for a right-handed backhand throw. When thrown with enough power, an overstable disc will flex or turn to the left before returning to its original flight path.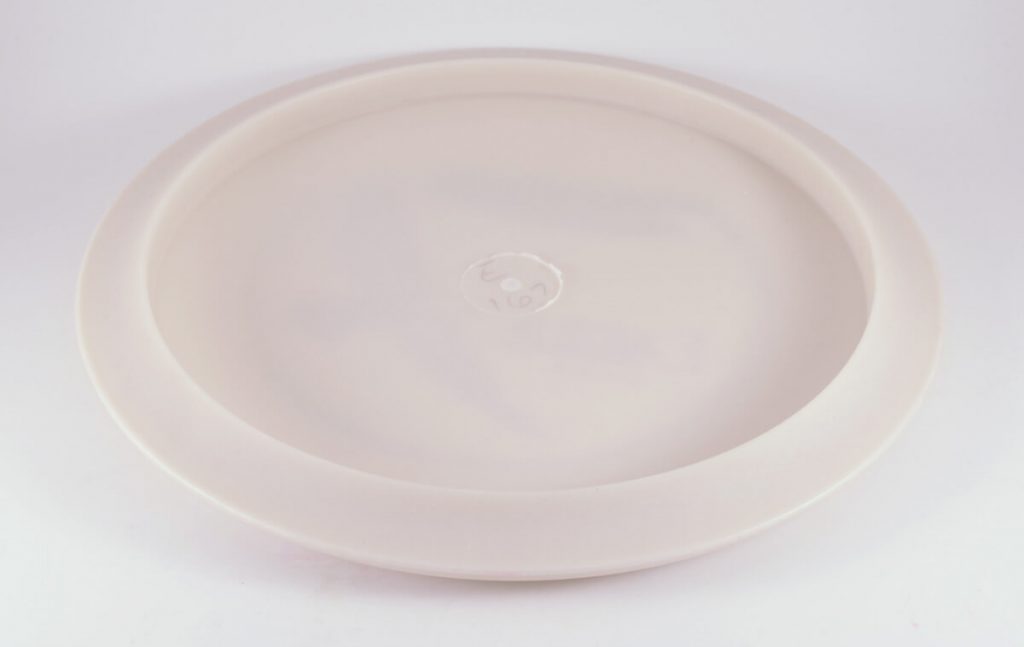 Eagle Stability and Turn
Overstable discs are one type of disc that's popular for power throwers who have been playing disc golf for a while. Newer disc golfers with less experience won't get as great results since less power means the disc will fade earlier in the flight and not travel as far down the fairway.
With the amount of turn on the Eagle, it might take some practice to perfect the flex shot. I've had a couple of throws in the past where too much of an angle caused the disc to turn over completely during the flight.
Which Players Should Use the Innova Eagle?
Fairway drivers are comparable to distance drivers, but they have smaller rims and lesser speed on their flight characteristics. When using a fairway driver, you won't be able to achieve the same distance as before, but you will have considerably more control over the disc.
These are the major benefits of using a fairway driver:
More control and accuracy on your drives and approach shots
Slower speeds which help the disc to slow down as it gets closer to the basket
Discs that are given an intermediate rating are great for disc golfers who have some previous experience and practice. Beginners or newer players could learn to throw these discs, but at the start it would be difficult to get much distance out of them.
Where Can You Find the Innova Eagle?
As an experienced player, my preferred place to look for certain disc golf discs like the Eagle is at any local disc golf shop in my state. If I can't find the disc in-store, there are two online shops that I always prefer to shop at.
They have plenty of disc options and show unique images of each individual disc that you can sort through, look at, and buy.
You can find plenty of options for brands and plastics right on the Amazon site.
Discs Related to the Eagle
Check out these similar disc golf discs to the Eagle and read through my full reviews below!
Innova TeeBird – One of my favorite and most reliable fairway drivers from Innova, perfect for straight throws.
Final Review
As I said above the Innova Eagle is a reliable control driver that can most likely improve any disc golfer's overall game. This review covered everything from my experiences using the Innova Eagle to the best throws and plastics for the disc.