A good disc golf course should also have a solid target line for each hole, multiple options for play, carry a variety of challenges for all skill levels, and provide an enjoyable experience for all players.
Each of these Michigan courses has unique characteristics and fun challenges while playing. These courses are some of the best because of their variety and well-maintained facilities.
Here are the top-ranked disc golf courses in Michigan according to ratings and experienced players.
Flip City
Silver Creek
Blue Gill
Tailings
Hunts Hideaway
Log Lake
Sage Creek
Kensington Toboggan
Hanson Hills
Buttles Park
Keep reading on for more information like cost and design for each Michigan disc golf course!

Flip City
Overall Rating: 4.8/5
Holes: 24
Cost: $5/day
Location: Shelby
Flip City is the best disc golf course in Michigan; it has a target line for each hole, multiple options for play, has a variety of challenges for all skill levels, and provides an enjoyable experience for all players.
Flip City Disc Golf Course is located in Shelby Township and offers two different 18-hole layouts. The West course is considered the more difficult of the two and provides some challenging tee shots over open fields. The East course is a little more forgiving and offers more trees, creeks, and water hazards to navigate. It also uses natural obstacles to make holes more challenging.
The park is clean and well maintained, with a pro shop that sells discs, apparel, and other accessories. They also offer lessons with experienced instructors to help you throw better and score lower.
Flip City Disc Golf Course is ranked number 9 on the list of the top 100 disc golf courses in the country by DG Course Review.
Some of the key features to note about this course include:
It has a lot of elevation changes
It consists of tight fairways that require accurate drives
Most of its holes have challenging greens, especially for beginners
The course is quite hard, but there are multiple options for play
It also carries a variety of challenges for all skill levels
Silver Creek Disc Golf Park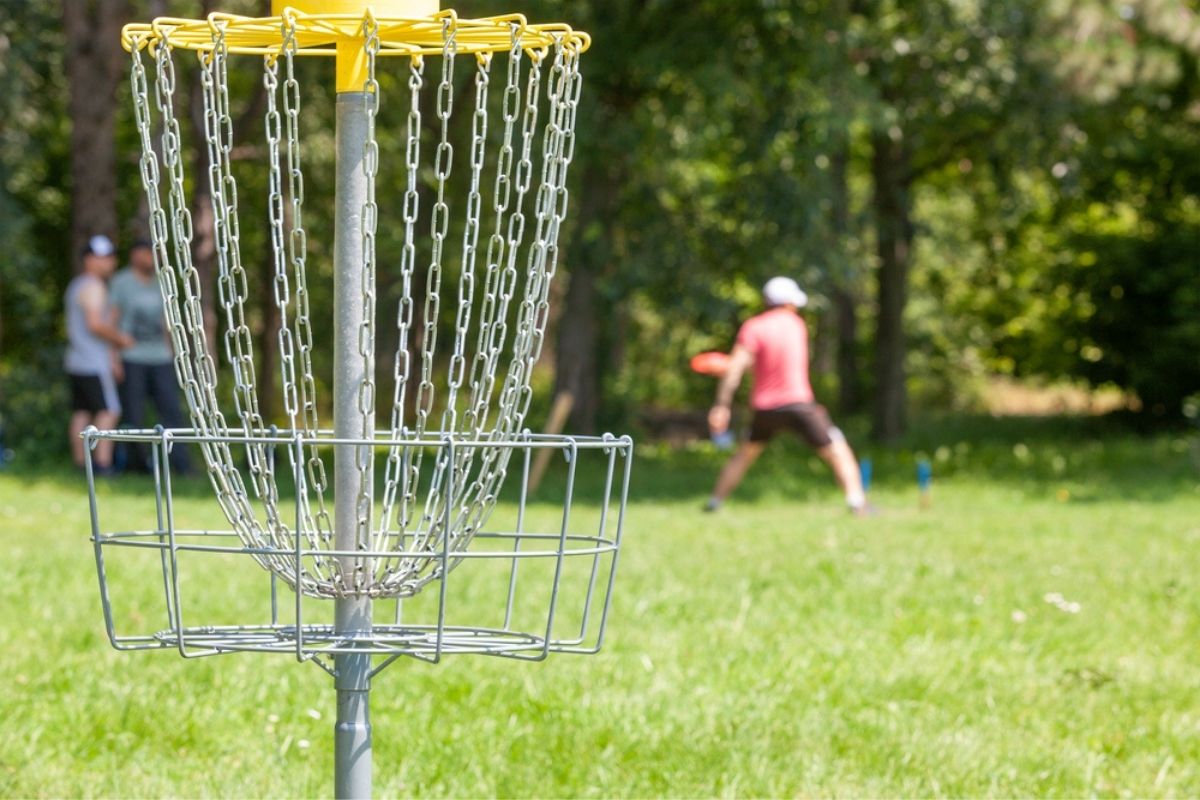 Overall Rating: 4.1/5
Holes: 18
Cost: N/A
Location: Marquette
The Silver Creek Disc Golf Park is located in Marquette, Michigan. This 18-hole course offers players of all skill levels an enjoyable day of disc golfing with its challenging layout and unique design features.
This facility has been host to numerous disc golf tournaments, including the United States Amateur Disc Golf Championships and the Michigan State Disc Golf Championships.
Blue Gill
Overall Rating: 4.9/5
Holes: 24
Cost: N/A
Location: Wayland
This 24-hole disc golf course is considered one of the most scenic courses in the state of Michigan and offers players a challenging round of play with its tight fairways and elevation changes throughout its layout.
The main course totals up to around 8600 feet over the 24 holes. When you play here you can definitely tell that a lot of thought and planning went into the course. Each hole is specific and fun while flowing easily to the next tee.
The Tailings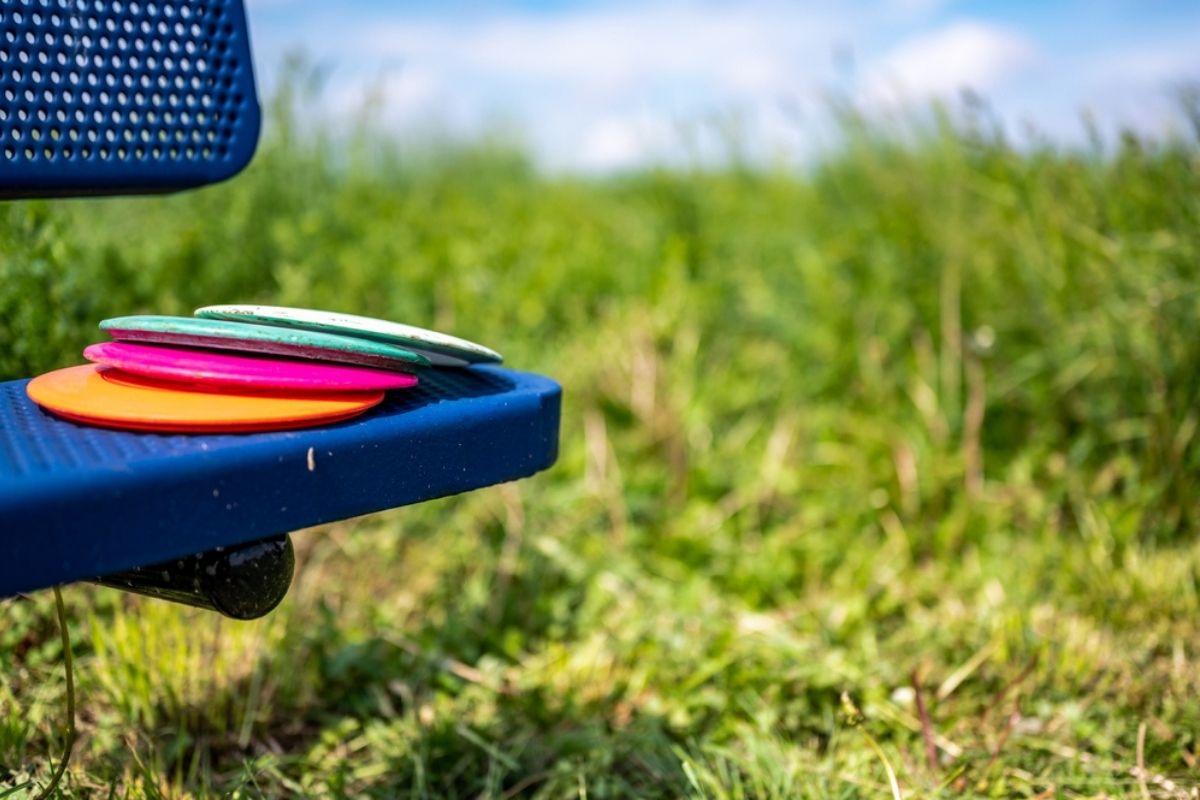 Overall Rating: 4/5
Holes: 18
Cost: N/A
Location: Iron River
The Tailings is a great disc golf course in the beautiful town of Iron River, Michigan. The system is located in a forested area and has many elevation changes, making the game more interesting while providing great views.
There are three tees for each hole, and the layout is perfect for players of all skill levels. The course is well maintained with good signage and has excellent baskets.
There are many challenging holes and some longer drives for those players who want to throw their drivers for maximum distance.
The Tailings also has one of the largest disc golf pro shops in Michigan that has all kinds of discs that you can buy or rent.
Hunts Hideaway
Overall Rating: 4.8/5
Holes: 18
Cost: $10/day
Location: Otisville
Hunts Hideaway was created by experienced players with input from other professionals to ensure an enjoyable experience for all players. The course's round of holes is shorter but more challenging than the first round.
This 18-hole disc golf course features multiple tee pads for each hole, giving players of all skill levels a chance to play this challenging and fun course.
The course has turf for their tee pads and great baskets. If you're a disc golfer who uses a cart, you should have no problem moving it around on this cart-friendly course.
One of the nicest features of Hunts is how nicely the property and course is taken care of.
Log Lake Park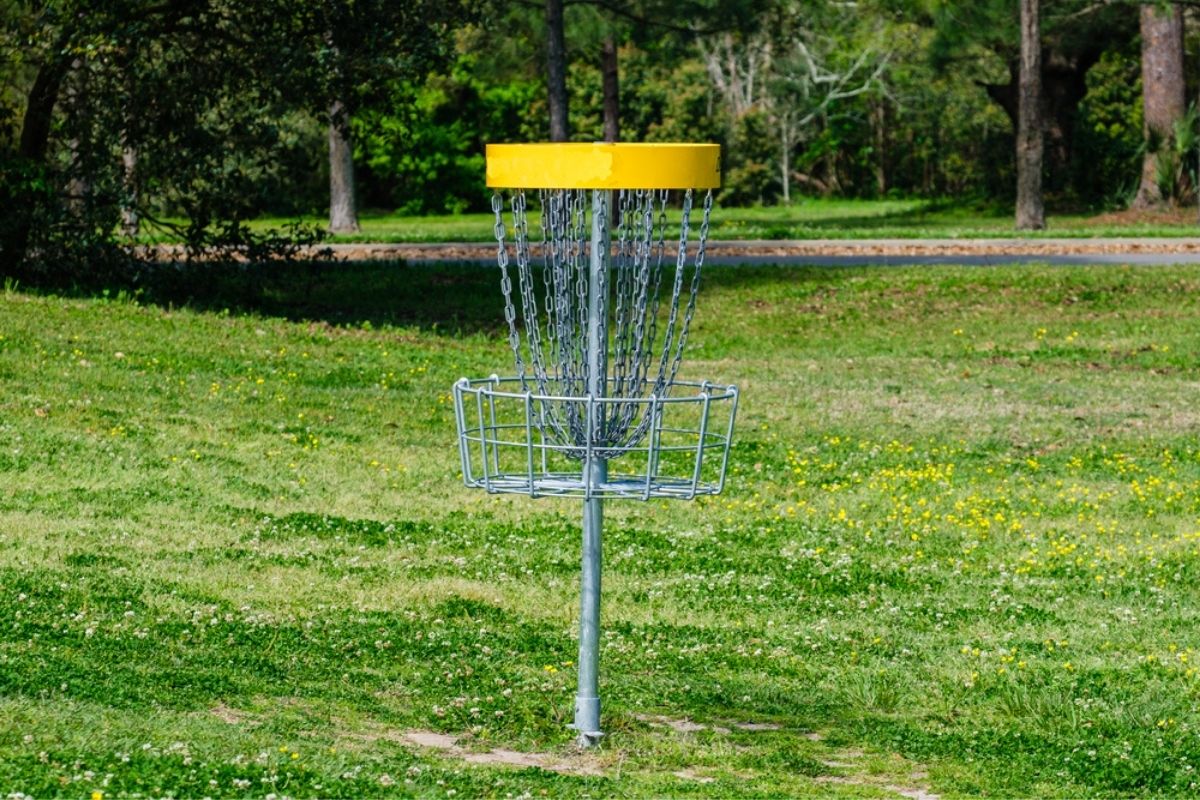 Overall Rating: 4/5
Holes: 18
Cost: N/A
Location: Kalkaska
Log Lake Park is a very technical course that has tight lines on most of the holes. They don't require a lot of throwing distance, but being precise and in control are important to mastering the course. Since the holes are much shorter than other courses in Michigan, there are high chances of hitting an ace or at least landing within circle one of the basket.
For playing conditions, the park features concrete tees, ChainStar baskets, and is also designed to be cart friendly.
If you have a dog who enjoys being outside and next to you during the round, it's not a problem to have them tag along at the course!
Sage Creek
Overall Rating: 4.8/5
Holes: 24
Cost: N/A
Location: Memphis
Sage Creek has a variety of terrain that offers many options for play, including water hazards and plenty of elevation change. This course provides both novice and professional players with a fun challenge to enjoy together!
Most of the holes on the course are technical, especially since there are those obstacles mentioned above. The design is great and you should be able to enjoy the nice scenery while watching your discs fly!
Kensington Toboggan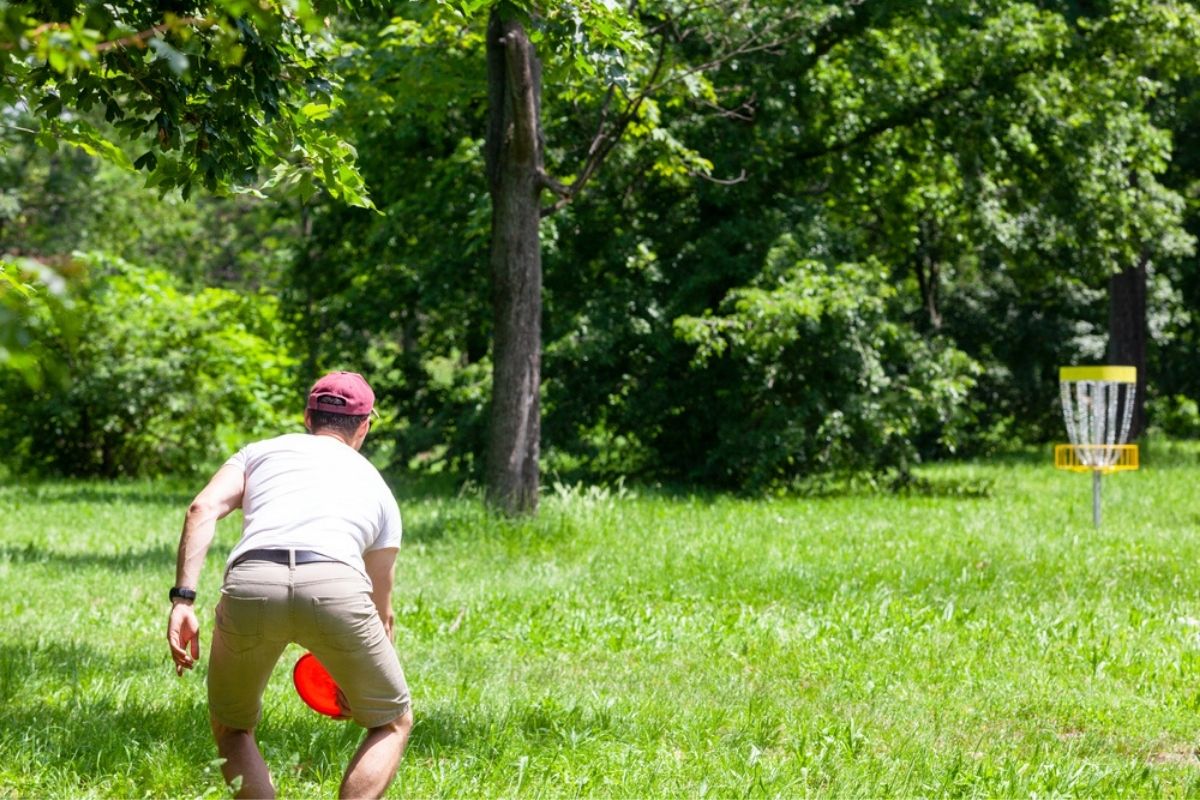 Overall Rating: 4.8/5
Holes: 18
Cost: $5/day as well as the park entry fee
Location: Milford Charter Township
Kensington Metropark is a beautiful 4,481-acre park encompassing southeast Michigan's largest body of water. The park offers many amenities for all ages, including hiking, biking, and fishing.
This course is considered one of the best in the country and has hosted both professional and amateur disc golf tournaments. It was the temporary course back in 2000 for the World Championship, and is the hosting course for the US Amateur Disc Golf Championship.
The course at Kensington Metropark is challenging enough for advanced players, but novice players can also enjoy it. There are four different tee boxes to choose from; three white and one red, so you can adjust your game based on skill level.
Hanson Hills – Pine Knoll
Overall Rating: 4.3/5
Holes: 18
Cost: N/A
Location: Grayling
Hanson Hills is a beautiful course located in Grayling, Michigan. It is located near the Hanson Hills Recreation Area and offers 27 holes. It is one of the best disc golf courses in the state.
The course features elevation changes, pin placements, and well-defined fairways to keep you on your toes. It also has concrete tee pads and signs at every hole, which are great additions.
Pine Knoll disc golf course has been rated 4.14 stars out of 5 stars by the DGCR community. The course also offers two other layouts, "The Hill" and "Pines," which "brings the total number of holes to 27. All three courses are worth checking out, so head over to Hanson Hills for a great day of disc golf!
This course is designed for long-distance throws and precision accuracy on each shot. It is considered one of the most challenging courses in Michigan, so it's not for beginners. The course features short holes with tight fairways and narrow target lines. Many of the target lines are elevated and hard to reach from the throwing box.
Buttles Park
Overall Rating: 4/5
Holes: 18
Cost: N/A
Location: Lewiston
Buttles Park is open to the public and does not charge any fees for usage. It has 18 holes in total, with six sets of tees on each hole, making it very accessible to all players.
The terrain at the park is flat and mostly wooded, with many trees that act as obstacles for the players. This park has open fields at some points, making it possible for you to work on your accuracy and distance throws when playing there.
Read Next: Colorado courses to play next time you visit the state!
Conclusion
For a golf course to be good, various characteristics must be present. Michigan's best disc golf courses have been designed with the player's needs in mind.
These needs include the ability to play the course with minimal effort, an enjoyable experience, and terrain that is challenging but not impossible.
Whether you are a beginner or an avid player, there are plenty of courses that will suit your needs and give you a fun experience.
It is essential to find a course that will help you improve your game. If you're not sure which disc golf course to choose, it's best to look at reviews and ratings from other players so that you can make an informed decision.