When out on the course it's very rare to see other left-handed disc golfers. Most people will be throwing with their right hand, and often times the courses are designed with that in mind.
There are professional disc golfers who are left-handed, and a few of them are consistently competing with all of the others at the top of the sport. I always love watching the coverage on youtube to see how they play each course compared to the players who are right-handed.
Let's find out who the best left-handed pros are and how they stack up against the other players in the field!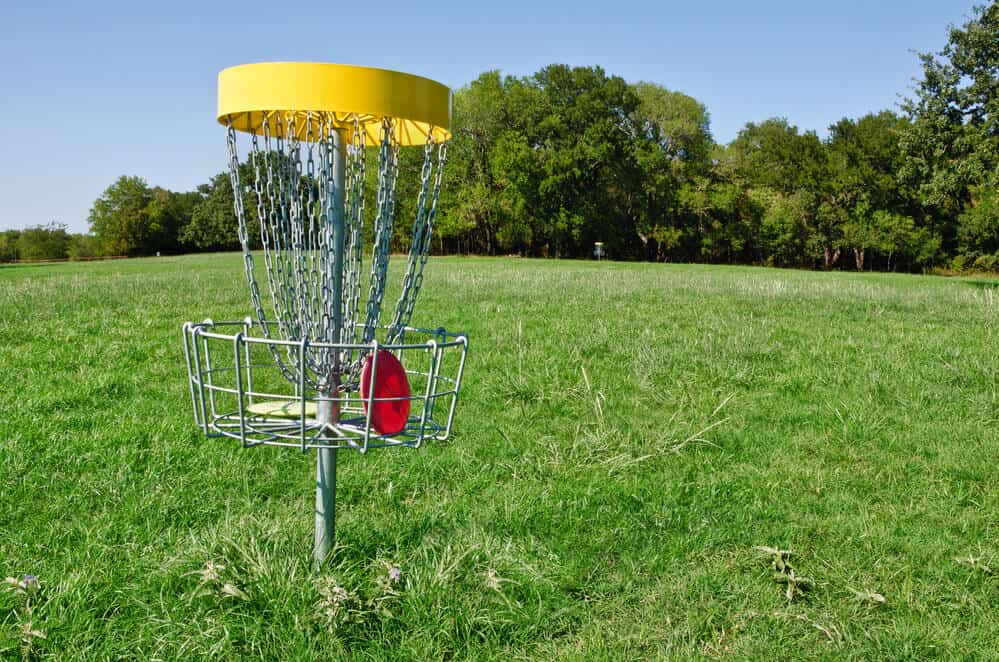 Best Left-Handed Disc Golf Pros
Here's some info on the best performing and most well-known professionals who throw with their left hand on the tour.
Chris Clemons
Rating: 1027
Career Wins: 30
Sponsor: Dynamic Discs
Member Since: 2011
Chris Clemons has been one of the best disc golfers in the world for the past few years. If you are someone who enjoys watching professional disc golf, you've most likely seen him on the lead card for various tournaments.
After the 2019 disc golf season, Chris signed a 3-year extension with Dynamic Discs. This came after a strong performance through the year and top finishes at the USDGC and Disc Golf Pro Tour Championship.
His favorite course is Maple Hill located in Massachusetts and his favorite disc to throw is the Latitude 64 Opto Explorer.
He mainly throws a mix of Latitude64 and Dynamic Discs for drivers and uses the Dynamic Discs Judge as his main putter.
Learn more about Chris Clemons on his Dynamic Discs player profile.
Reid Frescura
Rating: 1009
Career Wins: 31
Sponsor: Discraft
Member Since: 2011
With over 30 career wins, Reid has participated in many events ranging from C tier all the way to Open and has won over $50,000 since he started back in 2011.
A few of his top finishes include winning the 2016 DGLO, CCR Open, and Shore Acres Open. His favorite courses are the Toboggan course and Shore Acres which is a course near Lake Michigan in Holland.
Reid is sponsored by Discraft and enjoys throwing the Elite Z Surge for a distance driver, the Buzz for midrange, and the Challenger for putting.
Learn more about Reid Frescura on his Discraft player profile.
Zach Melton
Rating: 1012
Career Wins: 41
Sponsor: Dynamic Discs
Member Since: 2009
Zach Melton switched sponsors back in 2017 from Prodigy Disc to Dynamic Discs alongside professional disc golfer Paige Pierce.
Because of this sponsorship, Zach bags discs from Dynamic Discs, Westside, and Latitude 64, which are all part of the same Trilogy brand.
Even after switching disc golf brands, Zach has continued to win tournaments from all open tiers and has earned himself over $90,000 in career winnings.
He learned to play at his home course of Harmon Hills but his favorite course is Lake Marshall in Virginia. His favorite disc is the distance driver Lucid-X Maverick, which is useful for turnovers and hyzerflip shots.
Learn more about Zach Melton on his Dynamic Discs player profile.
Brian Earhart
Rating: 1018
Career Wins: 12
Sponsor: Discraft
Member Since: 2010
Brian Earhart has been a part of the PDGA since 2010 and has participated in over 140 events, coming out with wins for 12 of them. He is also a professional commentator that can be found covering the Jomez Pro and Central Coast Disc Golf channels.
For what's in his bag you'll find all of the popular Discraft discs including the Zeus, Nuke, Buzzz, and Zone. He putts with the Challenger which is an overstable putter with a decent amount of glide for those long putts.
Different than most other pros, Brian's favorite disc golf course is located in Finland, called the Tempere DGC. He enjoys the design and high-level shots that are required, even calling it the hardest and most enjoyable course he's played.
When he isn't playing in tournaments, Brian hosts a disc golf podcast titled The Flight Diary. It's interesting to hear him talk about competing at the highest level and he frequently has other professionals on the show.
Learn more about Brian Earhart on his Discraft player profile.