The Innova Max is one of the highest fade discs that I've ever seen in disc golf. It's great for power throwers, forehands, and throwing into headwinds.
This review will cover everything that you should know about the Innova Max like the best throws, weights, and available plastics.
Keep reading to learn more about the Max and see which Innova discs are similar!
Quick Review of the Innova Max
Flight Ratings: 11 Speed, 3 Glide, 0 Turn, 5 Fade
Weight: 160-175 grams
Stability: Overstable
Skill Level: Advanced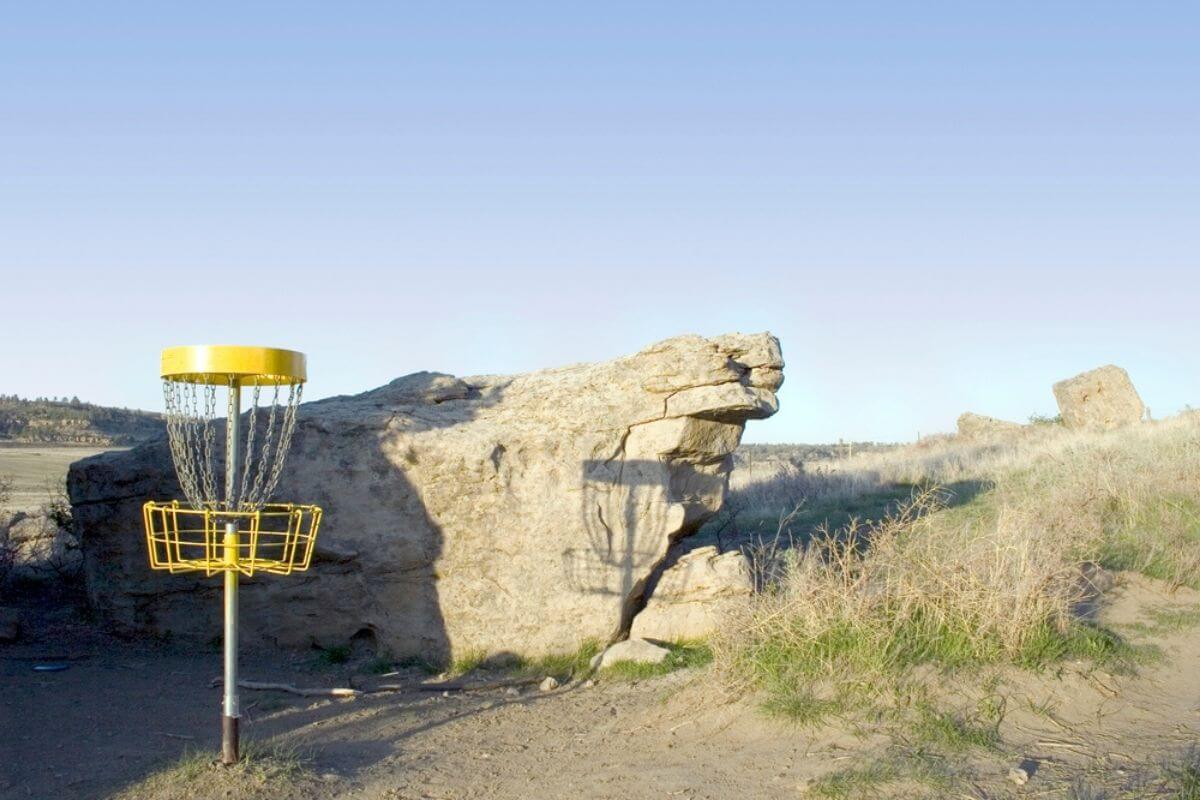 Who Is the Innova Max For?
Every player's game necessitates drivers. Drivers are the flattest disc type by profile, and their rims are big. This is also why driver flight qualities vary so much. Because of the larger rim, distance drivers have a longer glide and go further. For more experienced players or those who can throw far distances, distance drivers are effective at improving your game.
These are the major benefits of using a distance driver:
Getting closer to the basket on long distance holes
Designed with more speed, glide, and flexibility in shot types
This disc has an advanced rating for skill level, meaning it's more difficult to control and take full advantage of. Usually, newer players won't have enough arm speed to throw the disc like it was designed to do. Disc golfers who have played multiple rounds and have more experience with other discs should have enough control to manage this advanced disc.
When Should You Throw the Max?
The best throws for the Innova Max are:
Headwind – When throwing into a headwind, this disc performs well. A headwind is an instance when the wind is pushing against your disc in the opposite direction. This causes the disc to be less stable, resulting in it generally rising slightly. Overstable discs are fantastic choices when there's a lot of wind because they aren't affected as much during flight.
Power – If you have a lot of arm speed, having a disc that's built for power throws is key to staying in control. Discs that can handle a lot of power will let you go all out without having to hold back or worry about turning the disc mid-flight.
Tailwind – Tailwinds will help push your disc forward since it'll be moving in the same direction that the disc is flying. This type of wind also causes the disc to be more overstable and have less glide since it gets pushed down towards the ground.
An overstable disc is a type of disc designed to resist turning over, or 'hyzering out', during flight. This makes them ideal for players with powerful throws, or for those who need to shape shots around obstacles.
Max Plastics
The Max can be found in all of the following plastic grades:
Star – The Star plastic mold gives your disc the durability of the Champion plastic, while offering up more overall grip. It's similar to the Pro line for comfort and grip, but is more firm. Most of the Innova discs are manufactured in this plastic at least since it's durable, performs great in all weather, and is cheaper than their premium plastics.
Max Weights
The Max can be found with a minimum weight of 160 grams and a maximum weight of 175 grams. Here's the official approval from the PDGA website for the Innova Max.
Pros of the Innova Max
The Max is perfect for headwind throws, forehands, and power throws.
It's extremely overstable and has a lot of movement during the full flight.
Where Can You Find the Innova Max?
Although the Max can be found at most of your local disc golf shops, I also recommend checking out these online shops for more maximum distance discs.
They have plenty of disc options and have images of each individual disc that you can sort through, look at, and pick.
Related Discs
Check out these similar discs to the Max and read through my full reviews below!
Innova Tern – An understable driver with maximum glide and a lot of turn for shot shaping throws.
Innova Mamba – A great disc for tailwind throws, turnover shots, and rollers.